Description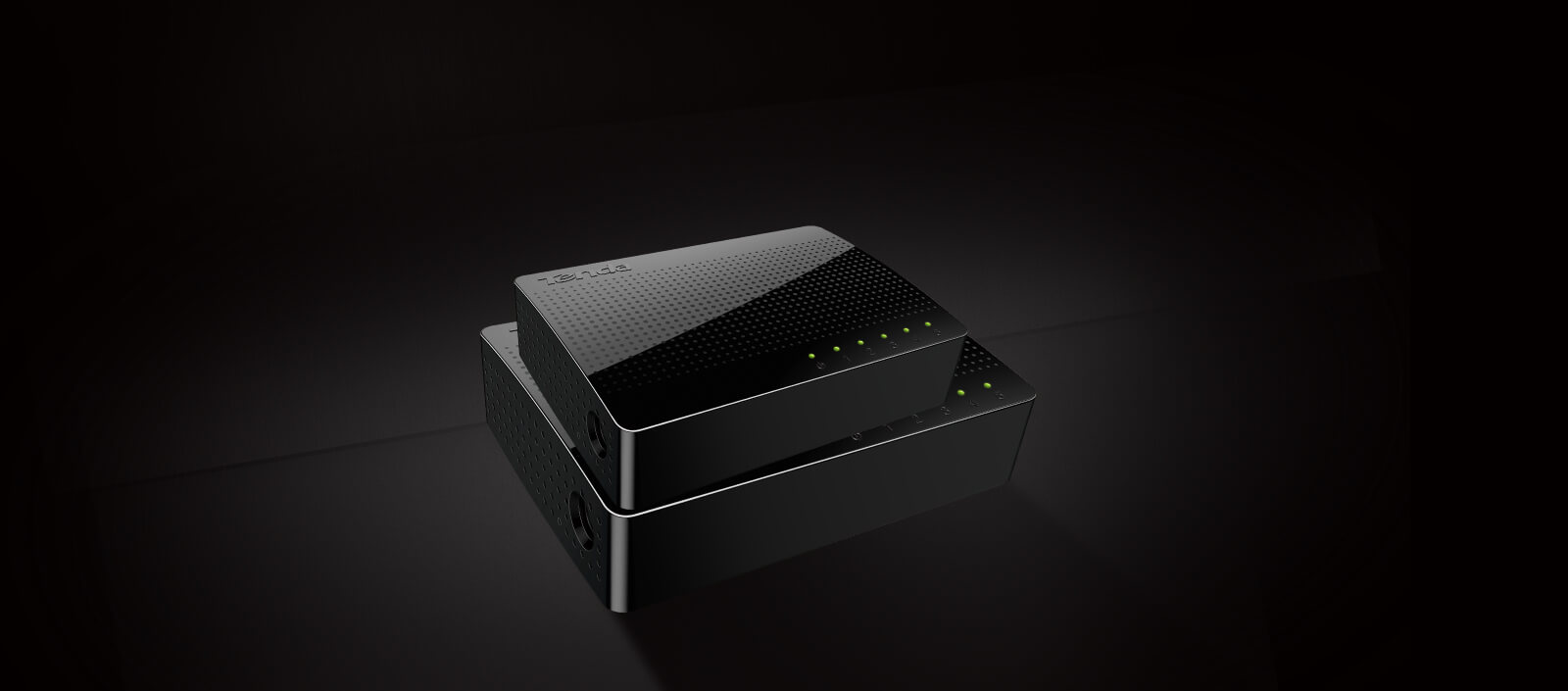 Uninterrupted Gaming & HD Video Streaming
Tenda Gigabit Desktop Switches
Gigabit Speed, Video Transmission in Seconds
Gigabit speed: In full duplex mode, the transmission speed can be 2000Mbps, 10x speed of fast Ethernet , and data packets are forwarded at full wire speed.

SG108 Gigabit speed
Normal switch, Fast speed
2000Mbps
Transmission rate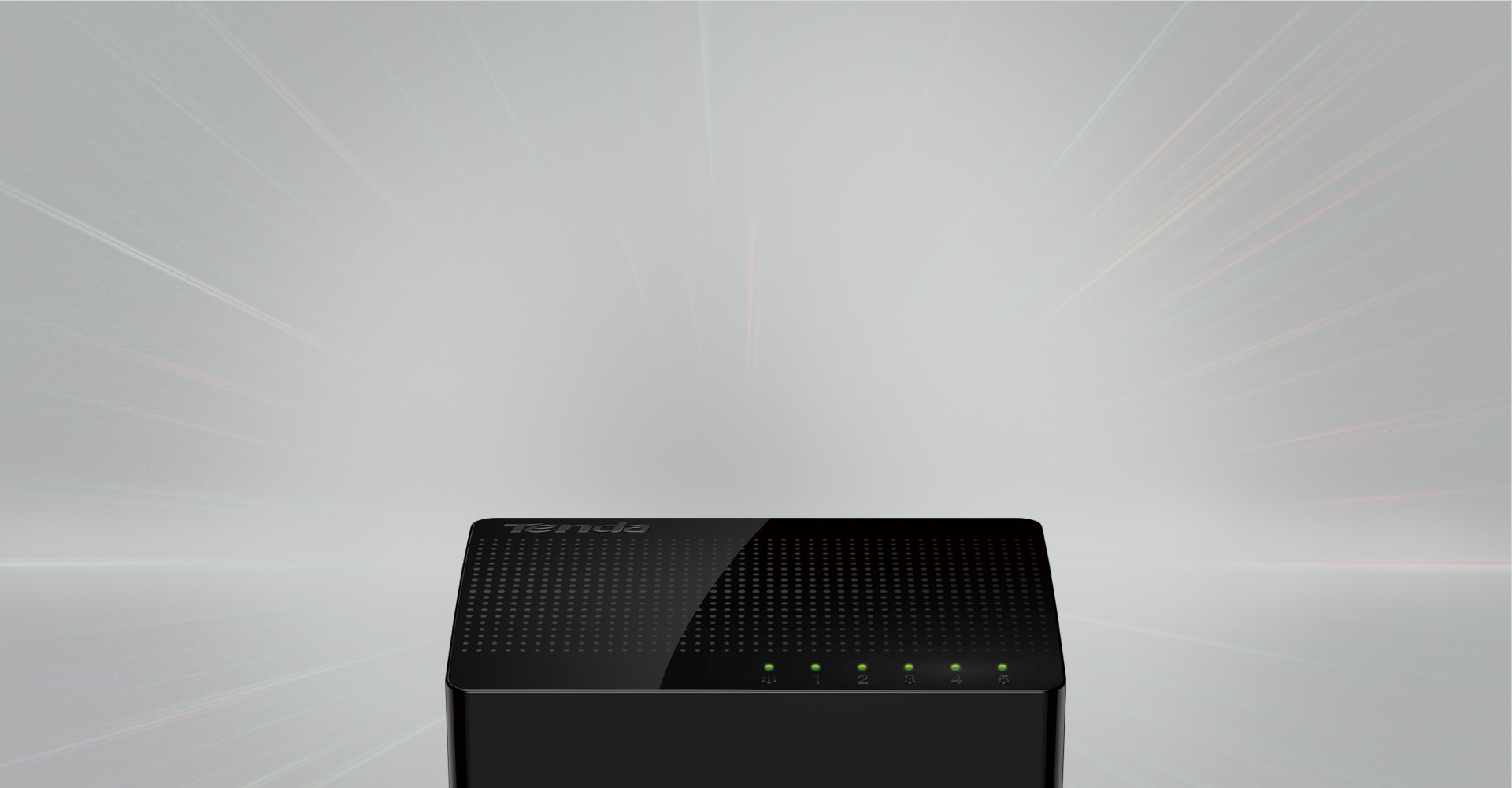 Stay Online for 7*24 Hours and No Packet Loss
With store and forwarding mode, MAC address auto learning and auto aging, Tenda SOHO Gigabit Switches can transfer data without loss to ensure stable and blazing fast Wired network performance.
0%
Packet loss rate
7*24Hours
Stay online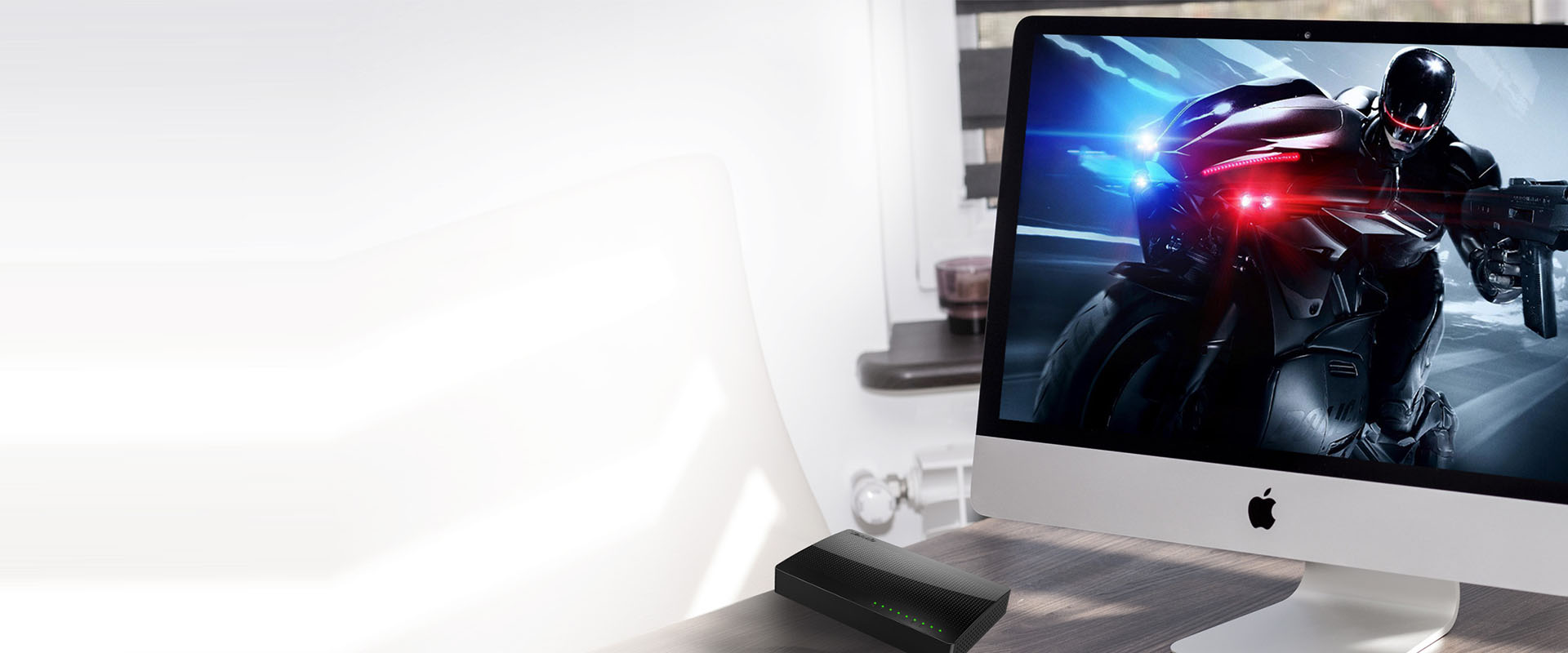 Stylish and Exquisite Design
Tenda SOHO Gigabit switches are nice and small and won't take up much desk or floor space. With desktop or wall-mounting design, you can put Tenda SOHO Gigabit switches anywhere you want and move flexibly. They come in a pretty dome-shaped pattern Plastic case. They will fit equally well in any desktop decor. Not only for Wired network use, but also for a homet.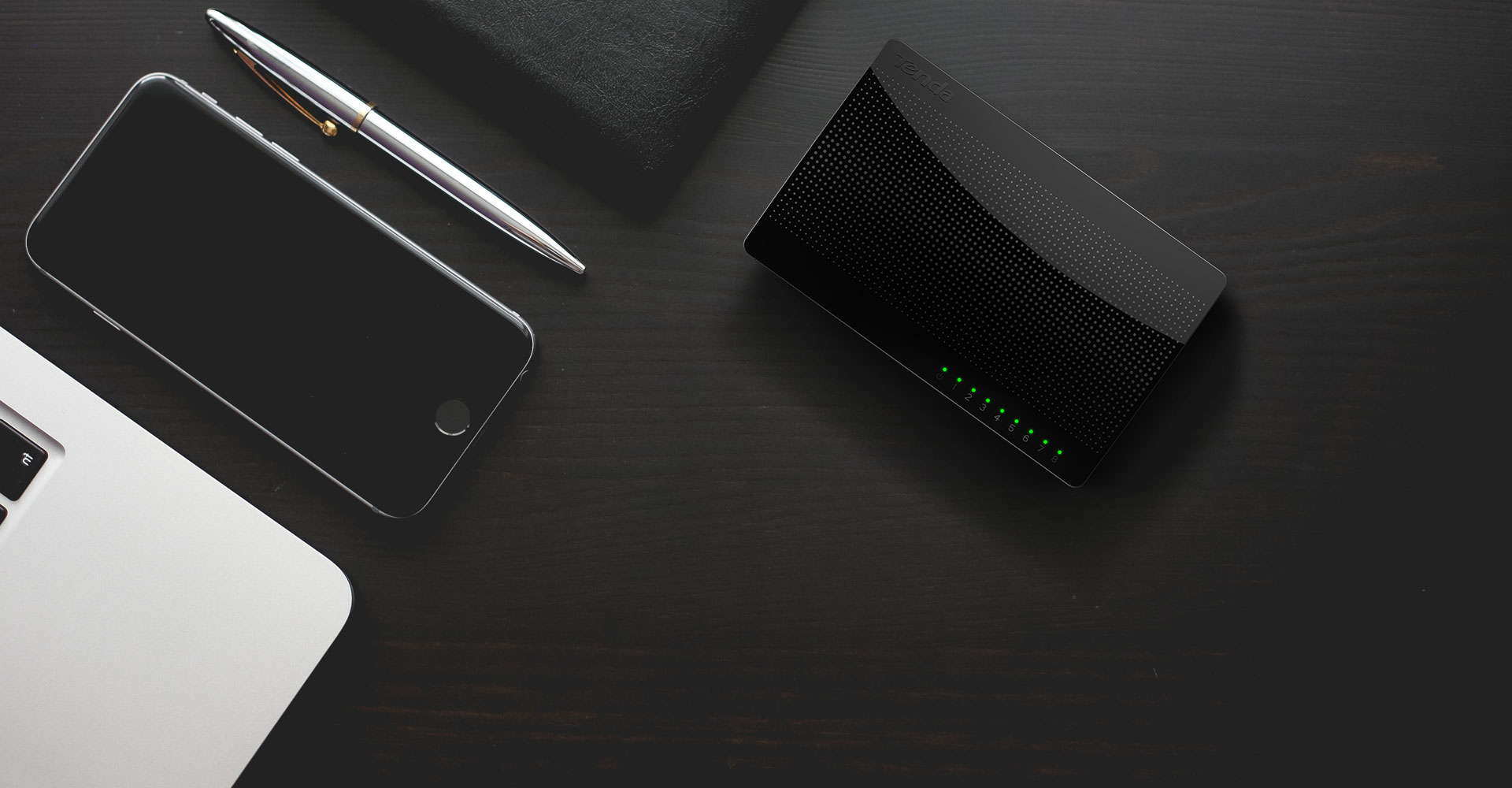 Plug and Play, No Configuration Required
Wired network is available after plug Ethernet cable in no time effortlessly. Whether you are a tech-savvy enthusiast or a first-time user, Tenda SOHO Gigabit Switches are super easy and intuitive to setup without time-consuming operations. It is easy for us to setup the Internet in order to make you enjoy it with Tenda SOHO Gigabit Switches.